How we got over 100 million views in less than a year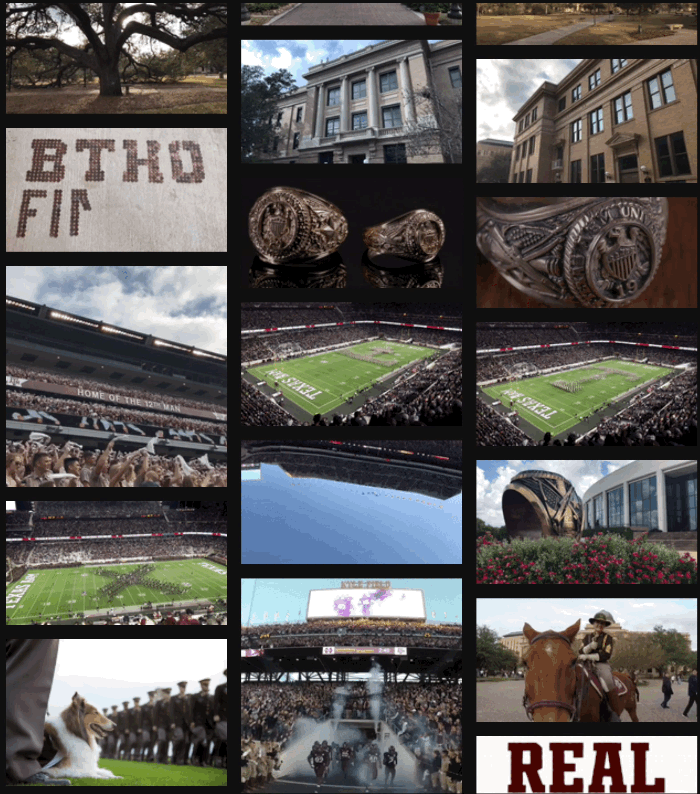 Texas A&M launched its official
GIPHY page
 in May of 2017. In the beginning, we simply made GIFs from existing video assets we had like you see above. With smart tagging strategies, we were doing well, sometimes hitting over a million views in a month. 
Once it was time for football season, we saw the potential of having custom GIFs for our accounts, and our fans, to use to show our unique traditions. 
So first I made a gif of each of our unique Texas A&M Yells. I created one every week and we tweeted it out during Midnight Yell each Friday night. 

The theme I went for was to mimic a 12th Man Towel that fans use during the games as they yell. A stark white gif with rough maroon block letters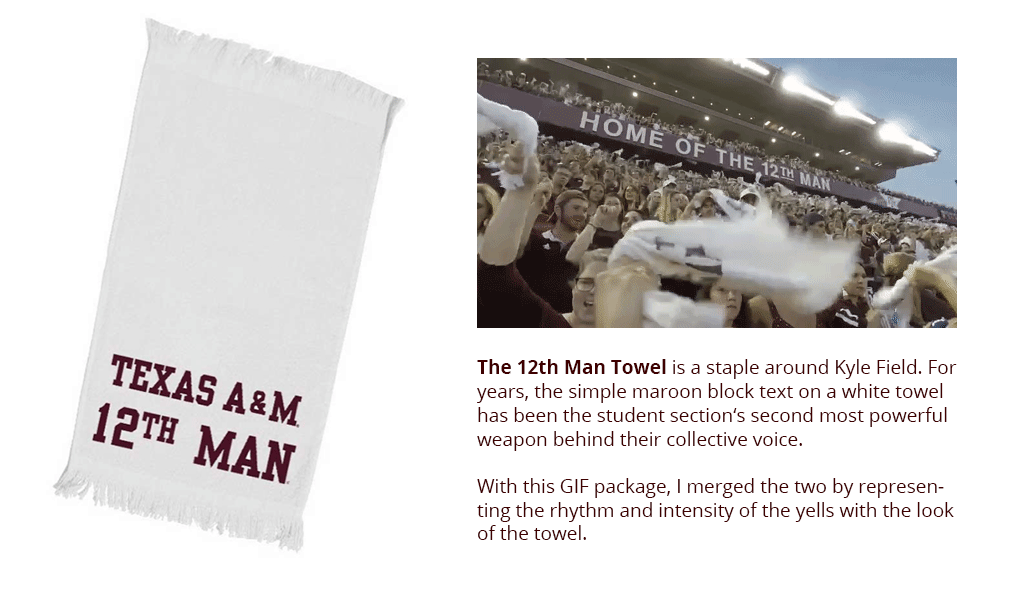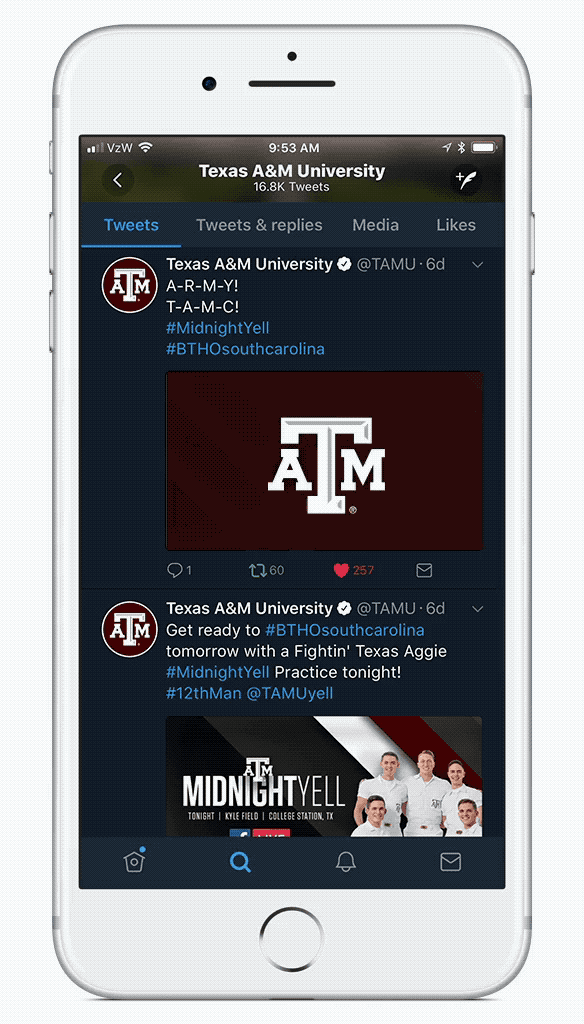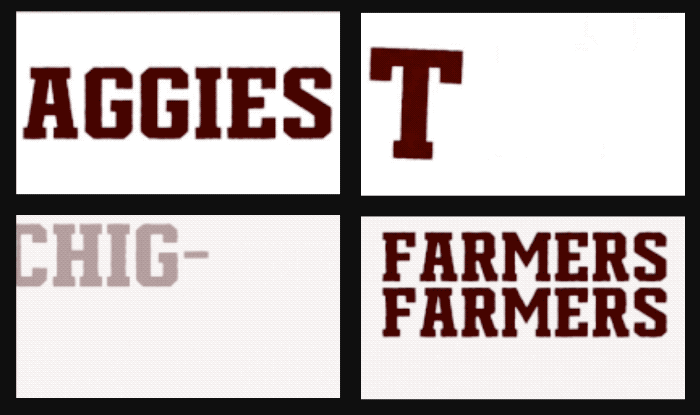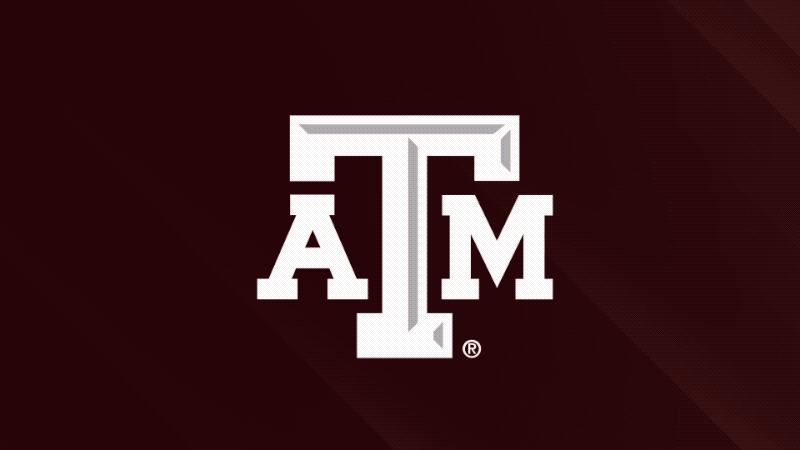 Then around the beginning of 2018, Instagram Stories and Snapchat Stories started integrating transparent background "sticker" GIFs into their platform. Once we began creating stickers, our GIPHY view count skyrocketed from around 2 million views per month to over
41 million views per month.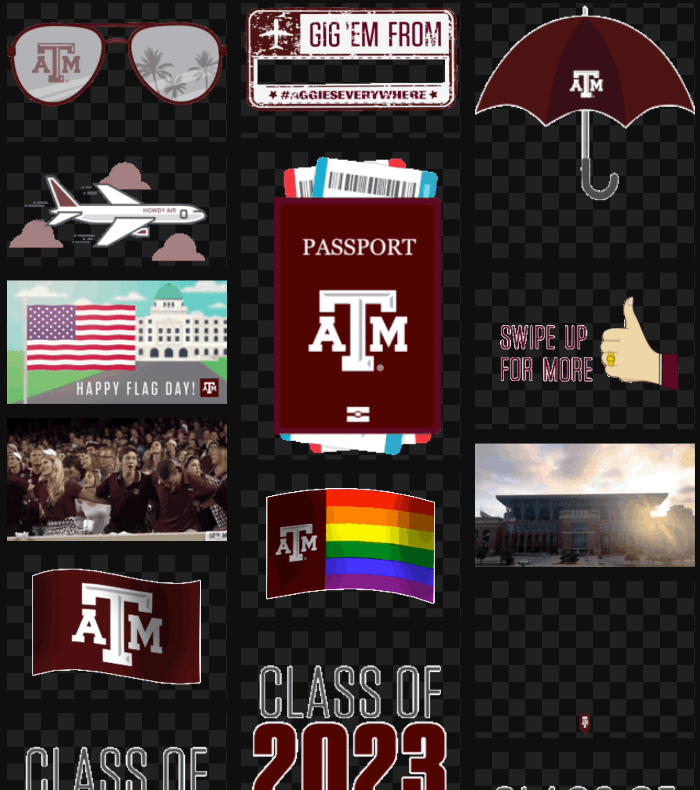 My student worker and I went into full GIF Sticker mode over the spring and summer to flood the library with content. And the results were, for lack of a better word, insane. Our 2 million months were now dwarfed on the graph.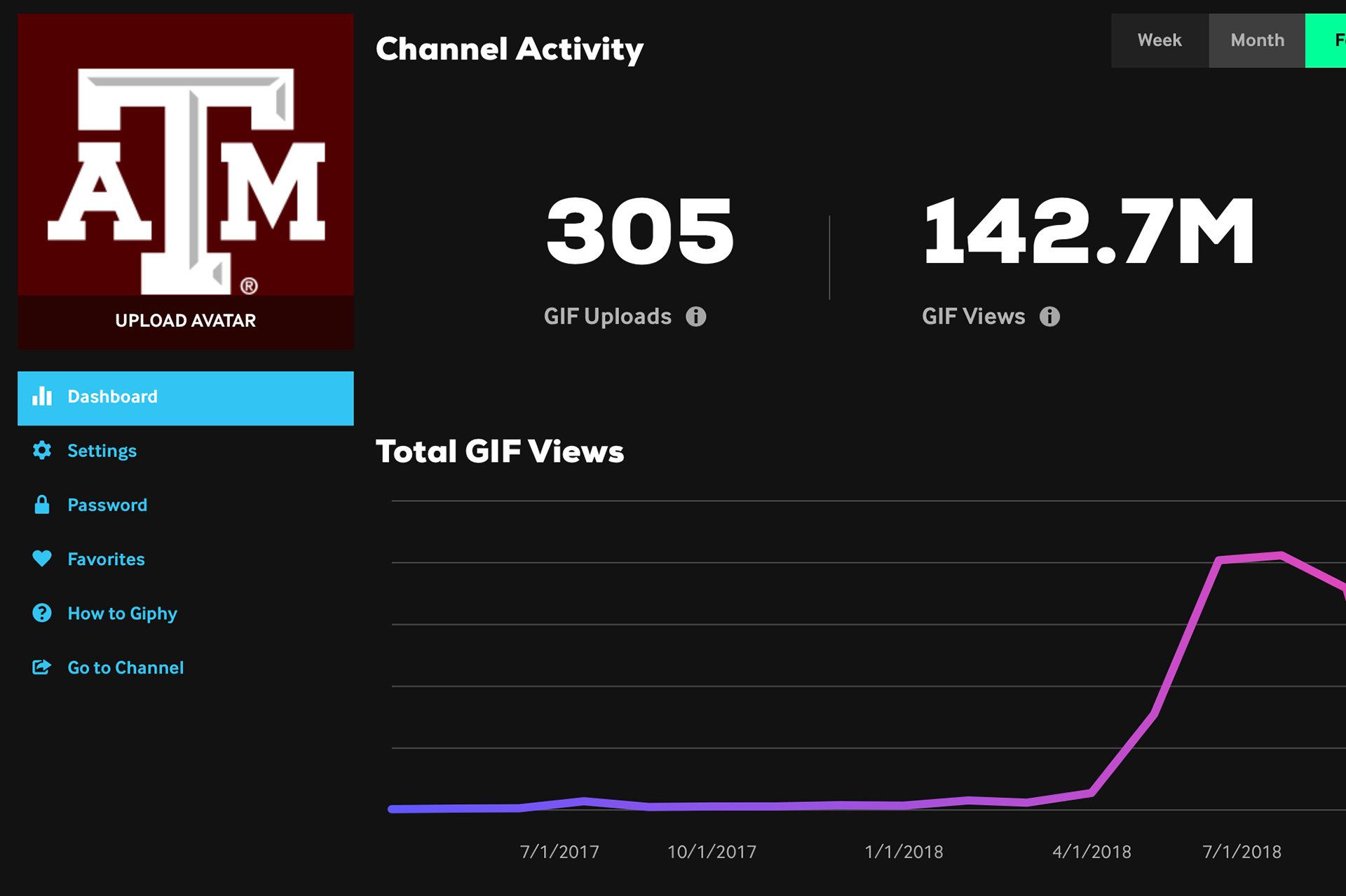 Our top GIFs, which had been around for months, quickly began to be replaced by our new stickers.