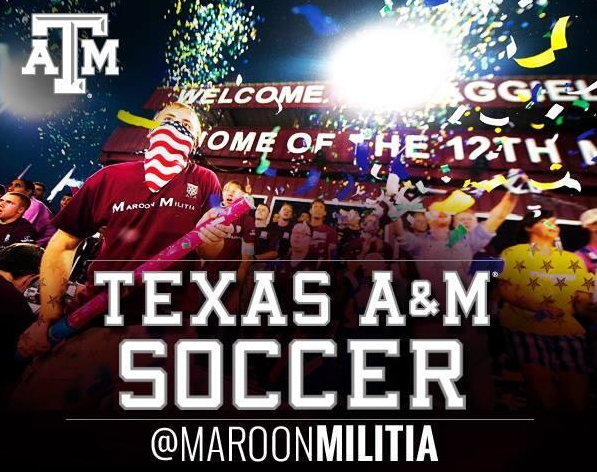 My history with Aggie Soccer and the eventual Maroon Militia is pretty interesting. During my sophomore year, I was part of a group called Percussion Studio. A few of us were asked by soccer coach "Coach G." to help liven the mood. 
Skirting around a few NCAA and Big XII rules, we experimented with drums of all sorts until finally, we were gifted an entire drumline.
Meanwhile, the group of avid soccer fans was also growing from the small "3rd Rail Gang" to the Maroon Militia. The drumline joined the Militia and formed the organization we have today.
I was asked by the founder and president to create a logo to represent the group. Soccer brands have a style all their own. Creating something that fit within the existing soccer style while also being Aggie and "militia' themed, was a fun exercise.