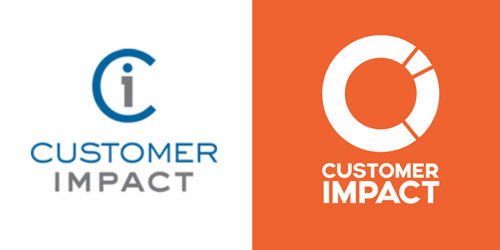 Ever heard of Mystery Shopping? In a nutshell, it's when restaurants or hotels hire people to come in and act like a normal customer while they secretly rate their staff's customer service and report the results back to the restaurant. Customer Impact does just what its name implies...measures the impact companies are having on their customers. 
CI's old logo was pretty blasé. The logo wasn't memorable and the colors had no life to them. The two 'C's didn't match and I believe the 'i' was supposed to represent a person. (Though that might just be "designer's eye" looking for things that aren't there.)
Ci is a boutique service to high end clients like Ruth's Chris Steakhouse and Flemmings. They really needed a brand to match. Their logo was about 7 years old and definitely due for a re-thinking. 
Having done work for Customer Impact before, I was commissioned to give them a new face. To hopefully represent to their clients what a modern, useful and important tool Ci can be.
I wanted to better represent the company and the product they sell. Information. I also wanted it to be more impactful. 

Rarely in the creative process do you hit the home run on the first swing but this project was one of the few. 
While exploring how to represent the actual product (analytic info) in the logo, I started playing with pie charts. Once I saw that I could form a bit of a 'C' with it, I quickly found the 'i' as well. 
I did explore some other options but it always came back to this phase of the brainstorm. 
In shape studies, I loved the way it looked in one color and even outlined. It is always a very strong and unified mark. The old logo really was a bunch of small, thin pieces put together which made for a weak mark. This new idea felt very independent. It stands so well on its own. My mind was already spinning with application options.
After reassuring myself that it is ok to go with your first idea, I moved on to color.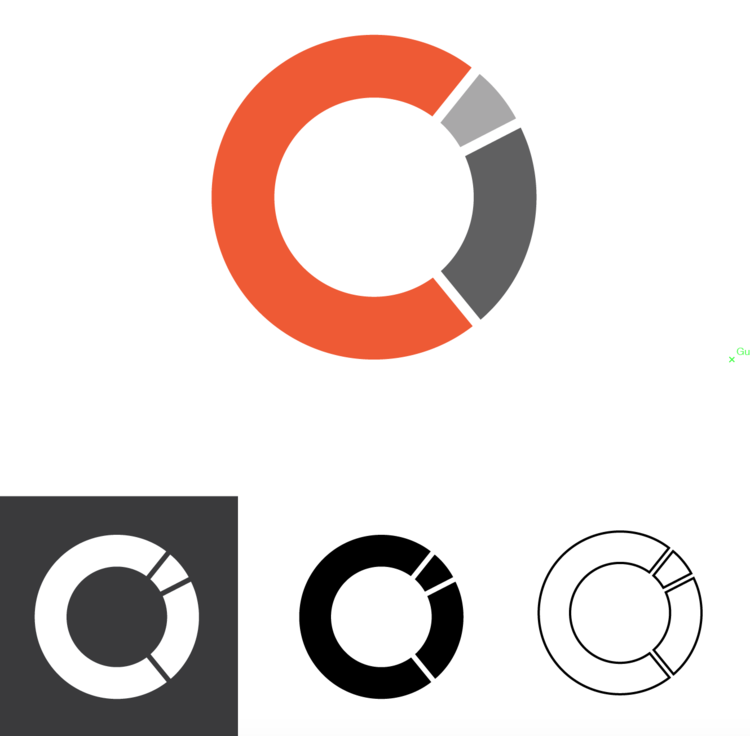 I knew that I wanted to change the color scheme in the beginning. I wanted it to have an actual impact and a call to action. The information that CI gives its clients is supposed to rouse them into action. In my color study, I was immediately drawn to the warm colors and in particular, the orange. Orange comes off as a warning color or something drawing your attention. I thought that CI's info could "light a fire" under a company to get its customer service where it needs to be. I checked with the client and moved forward with what I call "Impact Orange".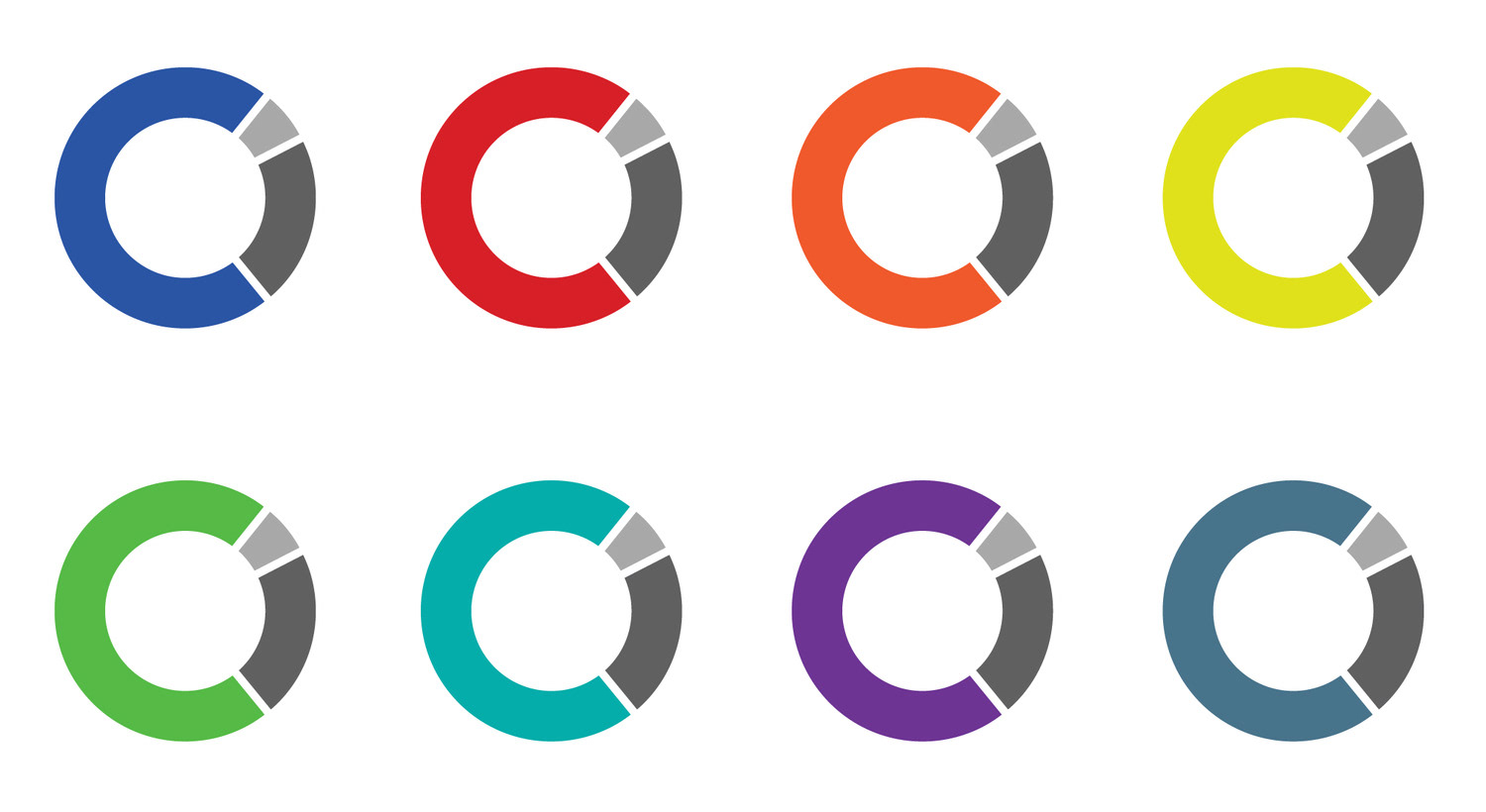 So then I started typefaces that were equally as bold and circular. In searching I found a great font created by Jean Wojciechowski called AXIS. The biggest thing I was looking for was a C that would match the logo. Axis was almost identical to the line thickness I was running with on the Ci logo and it had that very modern, urban feel that I love.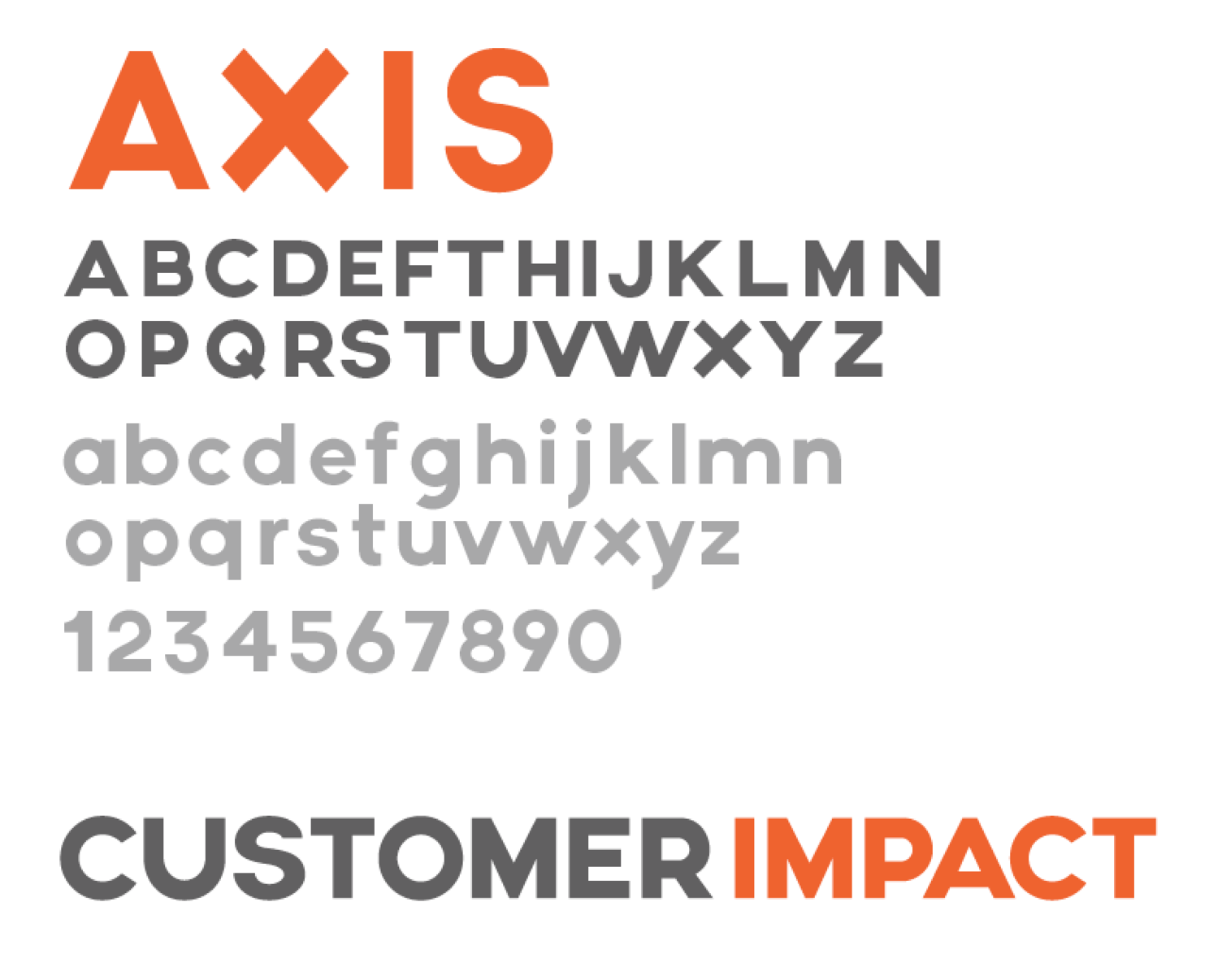 CI's motto is "Make an impact, not just an impression." While playing with the word-mark, I realized that  "Impact" really should be the emphasis.  
So I went with the top left and the bottom right options for my one line and stack word-marks.
Now to throw it all together.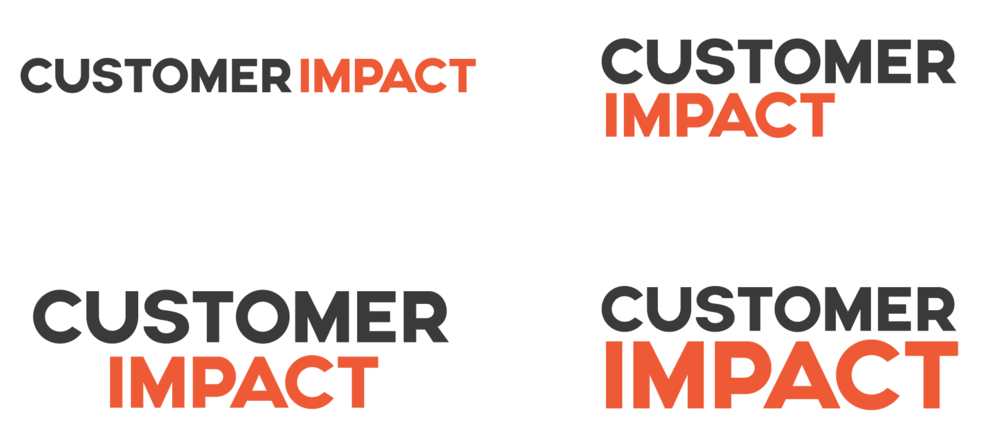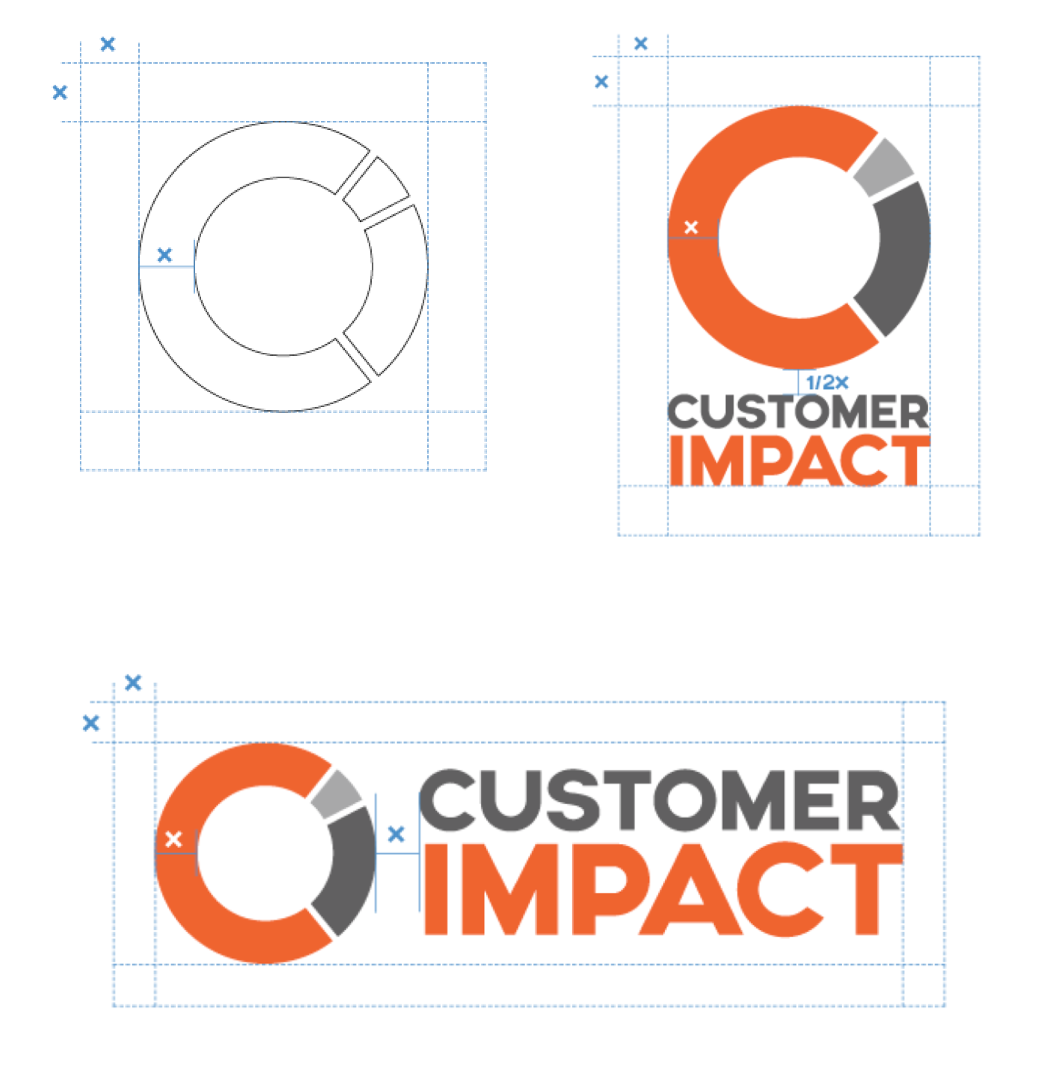 The logo and the lockup went together so well. It didn't take much time to balance the lockups and seal the deal. 
In the stacked lockup, the word-mark is the same width as the logo, giving the circular form enough room to be strong and dominating. This is for internal uses and once the viewer has had an initial impression of the company.
The horizontal lockup is my favorite. The word-mark is the same height as the 'i' giving the 'C' some breathing room on the top and bottom. It demands that you don't simply read the words, but to also give the logo some time and respect. 
I personally love the one color options. The 'Ci' fades into a nice strong shape with just enough distinction to be an interesting form.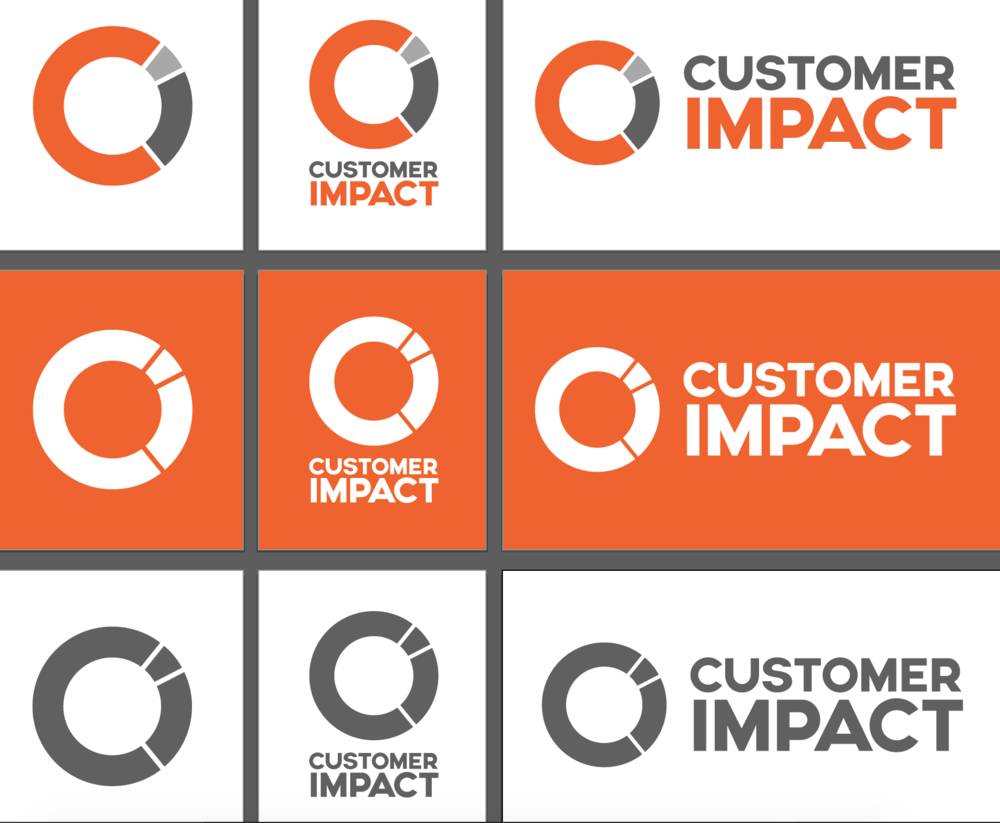 Overall I am really happy with the rebrand. I think the new logo better represents Customer Impact's attitude toward its product. The data that CI's clients pay for is important actionable data and I feel that this logo says that well. 
The client was very happy with the new brand (even though orange can be a touchy subject down here in Texas). I've started rebranding some of their assets and sales pieces for a roll out coming early 2015. 
I think this rebrand brought a new initial respect when you see Customer Impact for the first time. It immediately has the feeling of the well established, time tested company that Ci actually is.