COUNTDOWN TO AGGIE FOOTBALL 2018
For last year's football package, I added motion for the first time. This year I wanted to step it up once more and use all 3D models and imagery. Each installment build towards the full football graphics package we will use for gameday and score graphics. 
For 100 days, I used a model of Kyle Field that was based on an existing model made by the incredible minds at CampusBird who did the Texas A&M Interactive Map base layer. This Kyle Field model was such a gift because I have so many ideas of what to do with it next...stay tuned. 
This was a simple animation for the kick-off of the series. Just a camera lowering down into the stadium as lights turn on for the first time as Kyle Field comes back to life for 2018.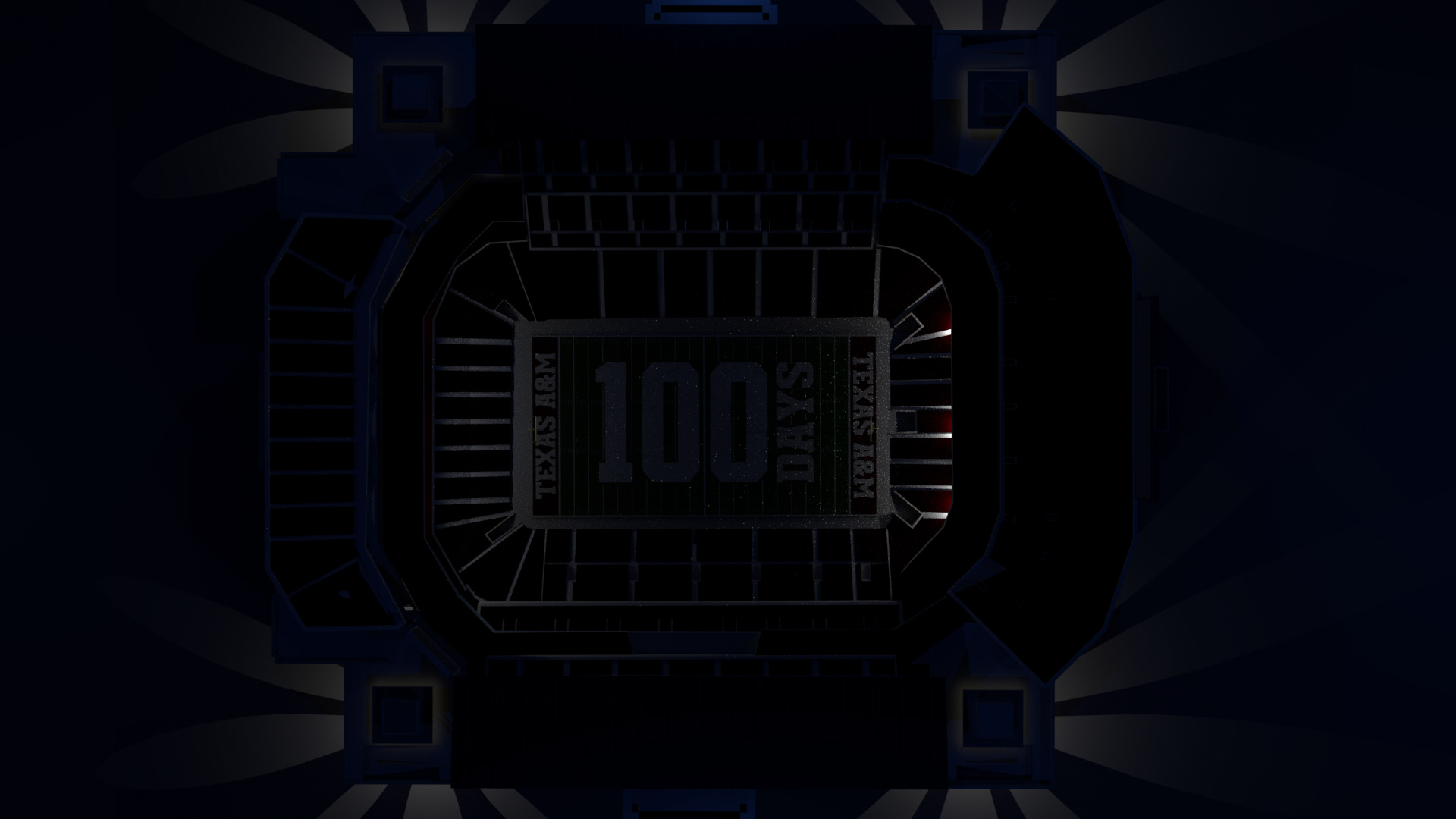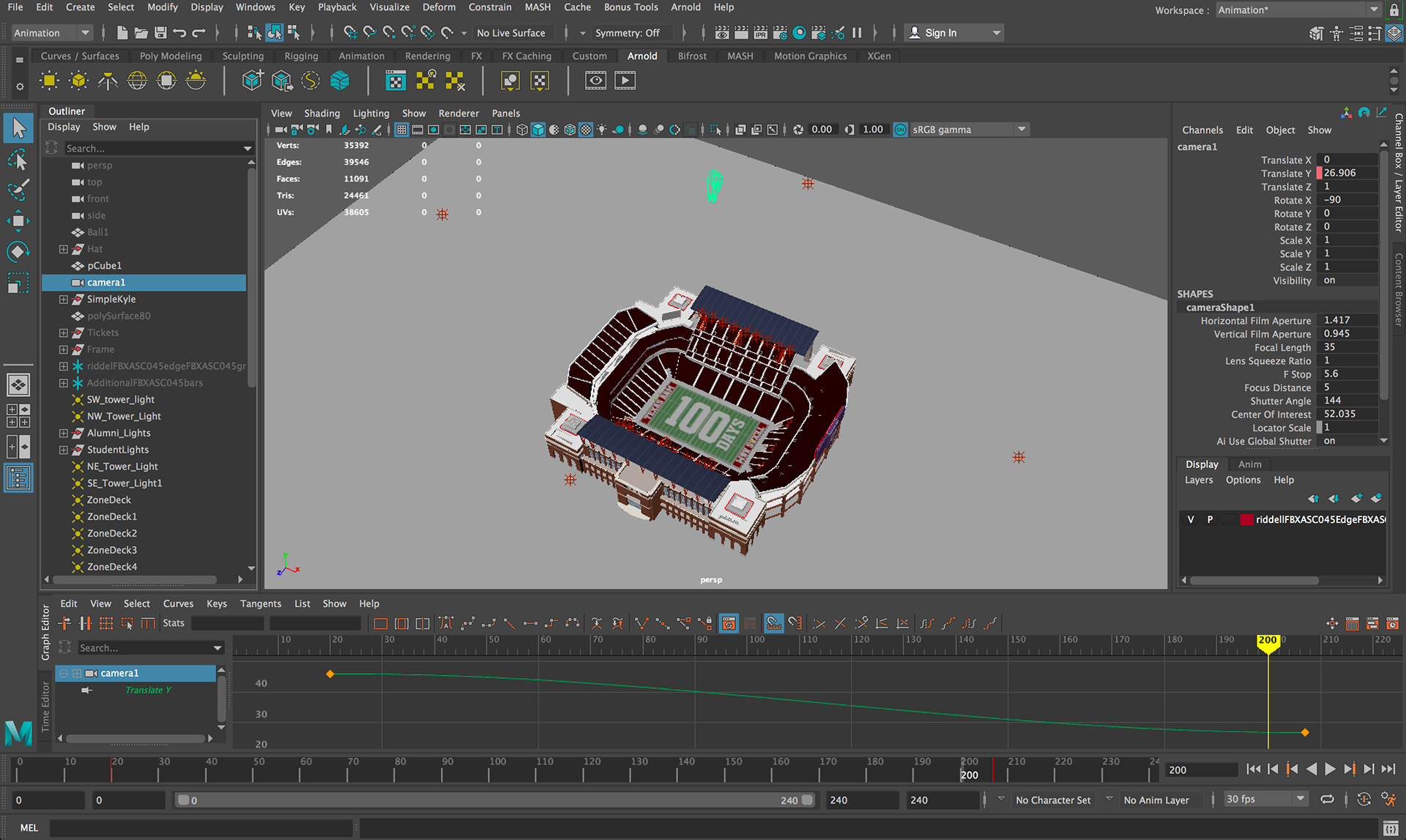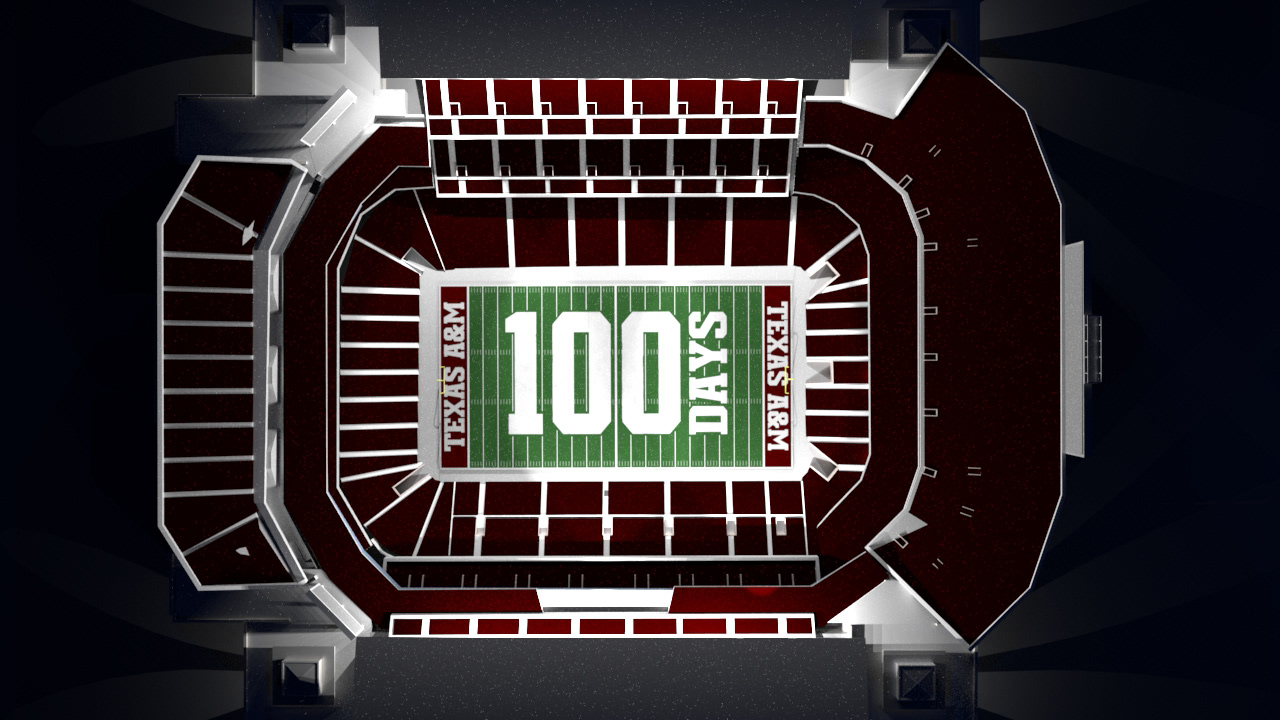 For 75 days, I used an iconic football helmet and tried to get the "75 Days" as a reflection in the face shield. This render took a full 2.5 days and each frame about 45 mins each. Having the "75 Days" as the light emitter I think took the most time for the renderer to figure out such complex lights. So this will probably be the last time I use non-regular light emitters...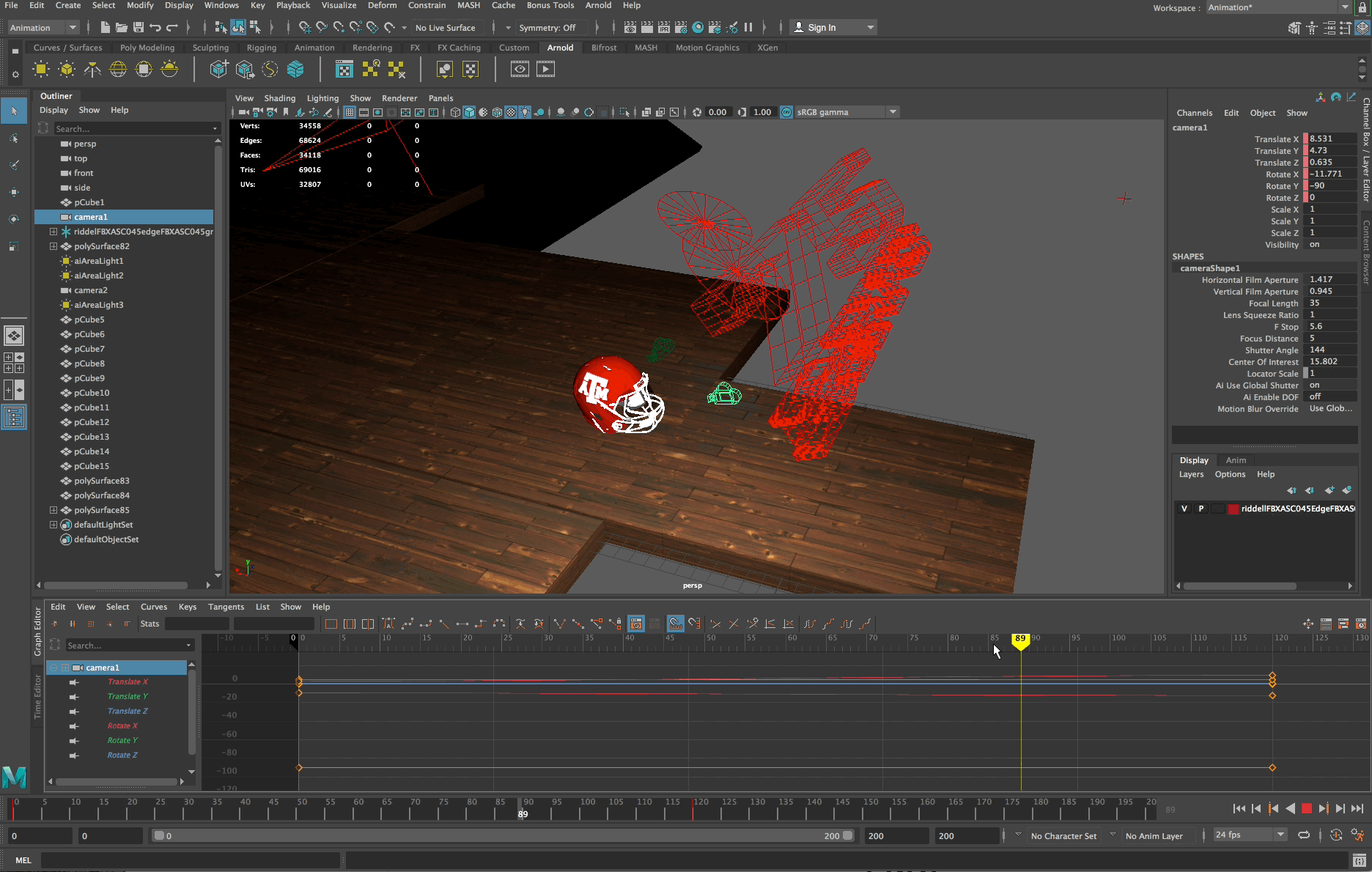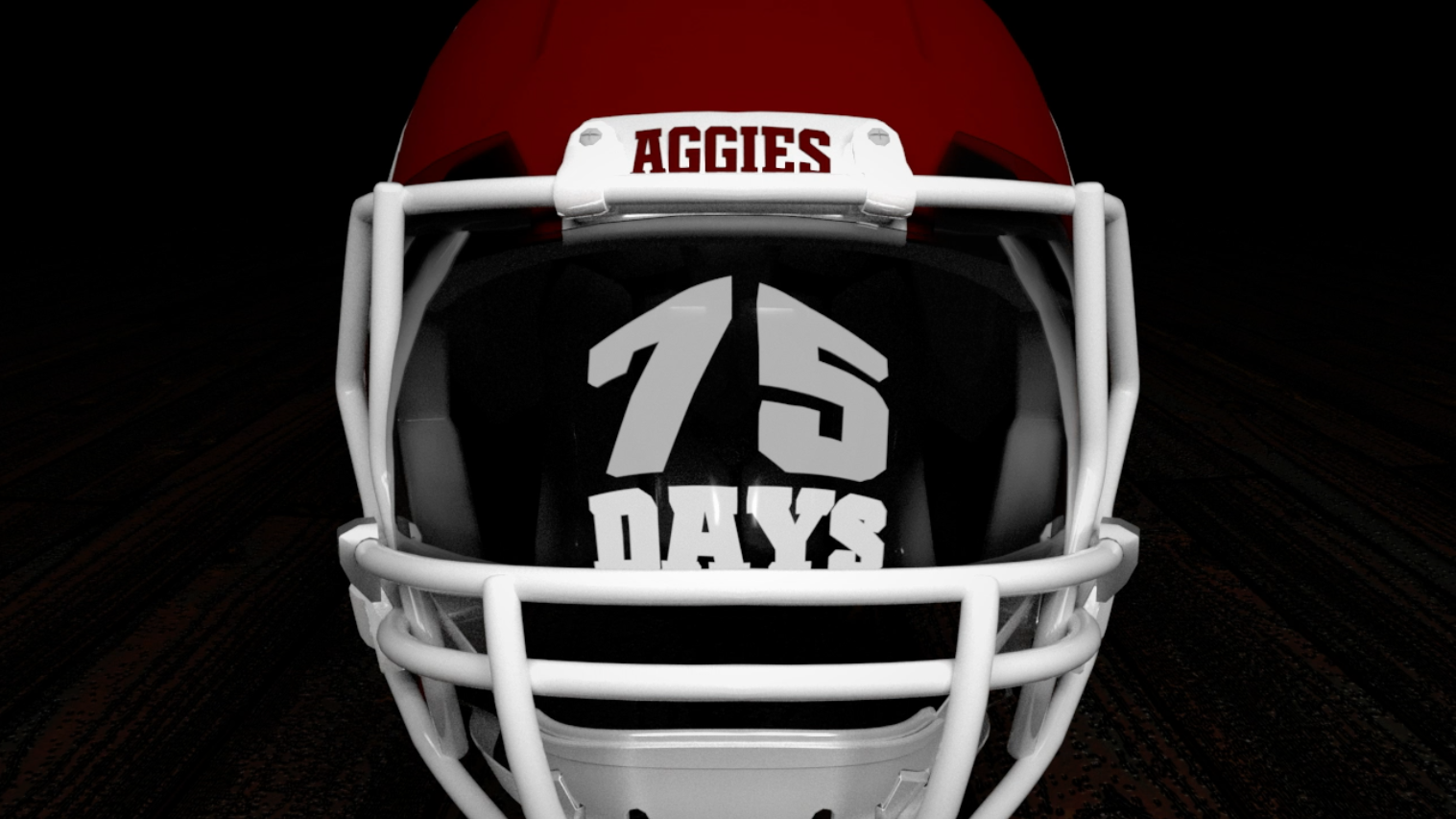 For 50 Days, the first views of "the shelf" appear. The 50 Days football sits on the shelf along with a lot of Aggie memorabilia. The helmet makes a second appearance and hints that elements of past countdown graphics will make their way back into the larger scene.
The shelf is going to be the main storyteller from here on out. All of our football communications will be framed within this shelf.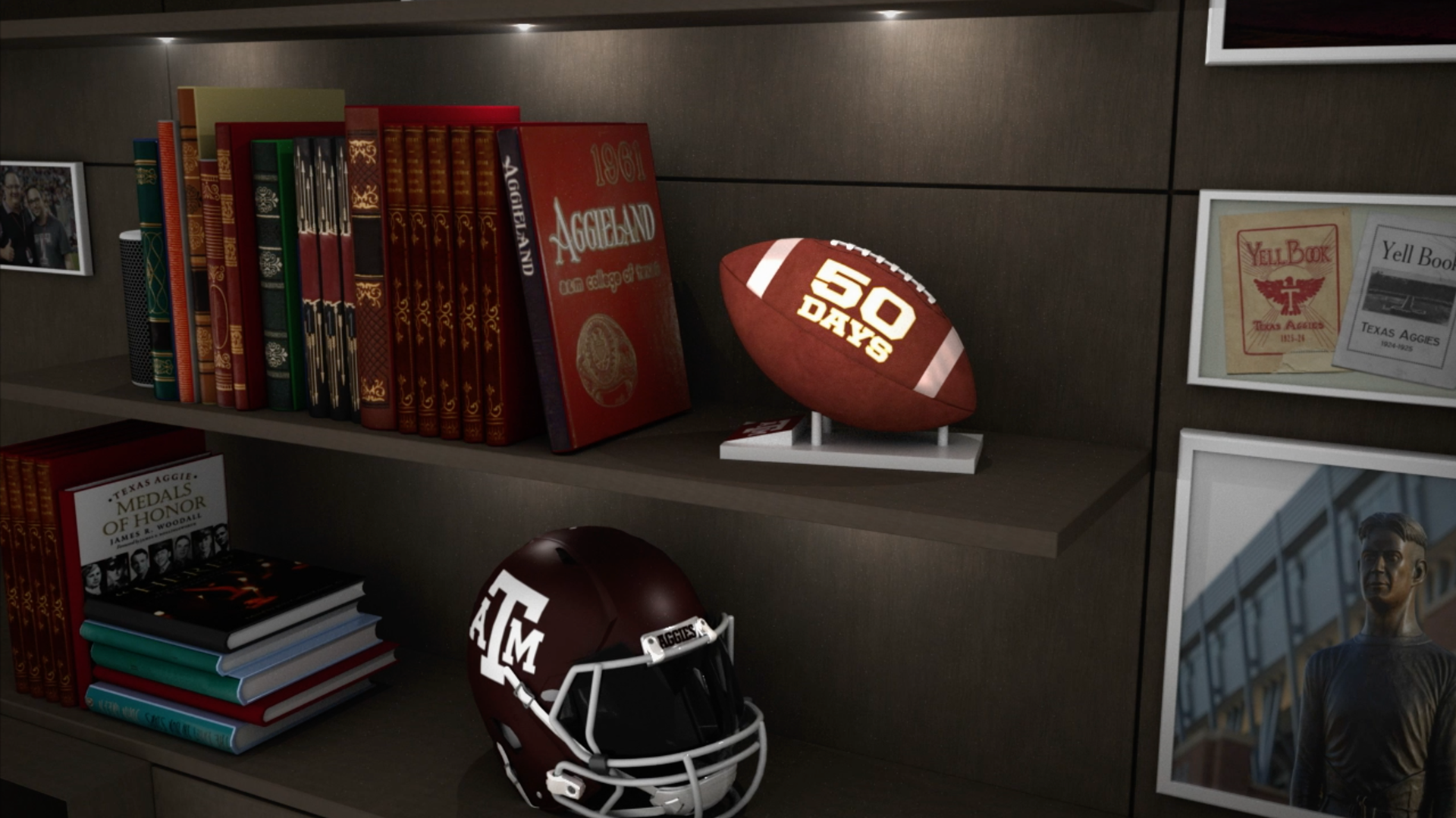 Now that "the shelf" is revealed, the 25 days mo-graph reveals the TV which will be the vehicle of all of the gameday and final score graphics to come during the season.
We couldn't do 12 Days without a nod to the 12th Man, Texas A&M's trademark tradition. Also visible are the iconic Corps of Cadets "Senior Boots".